Ganga Quest is an online quiz on Ganga being conducted by National Mission for Clean Ganga (NMCG), an authority under the Ministry of Jal Shakti, Government of India. TREE Craze Foundation, a not for profit organization working on Ganga, Rivers, and Environment, is the implementation partner for Ganga Quest.
The unique feature of the quiz are:
a) conducted in both Hindi and English; b) an online quiz; and, c) being a pan-India quiz. Apart from engaging the youth, creating awareness and knowledge, Ganga Quest initiative aims at building sensitized next generation that cares for our river ecosystem and adapts sustainable lifestyle that commensurate with the nature.
Thus, the targeted objectives of Ganga Quest are; Knowledge Building, Awareness Creation, Attitude Orientation, Knowledge Gap Assessment, and Baseline Determination.
History of Ganga Quest
It was launched for the first time in 2019 under the aegis of Namami Gange programme, a national flagship programme for restoration of river Ganga. In 2020, the response to Ganga Quest is unprecedented, with 1 million + participation came from across the country and 10 countries globally. National Mission for Clean Ganga is planning to make it an annual exercise for next 3 years – till 2023.
Ganga Quest 2022
The uniqueness of Ganga Quest is its online format which enables international reach with much less time and resources than otherwise. Looking at the success of first two versions of Ganga Quest, Ganga Quest 3.0 (www.gangaquest.com) is being launched again in 2021. The format and structure of the quiz is similar to previous year with even more attractive and user-friendly web interface, more prizes, and enriching experiences. Registrations will start on March 22nd and other important dates are given below.
Important Date – Ganga Quest 4.0 – 2022
Structure of Ganga Quest
Awards of Ganga Quest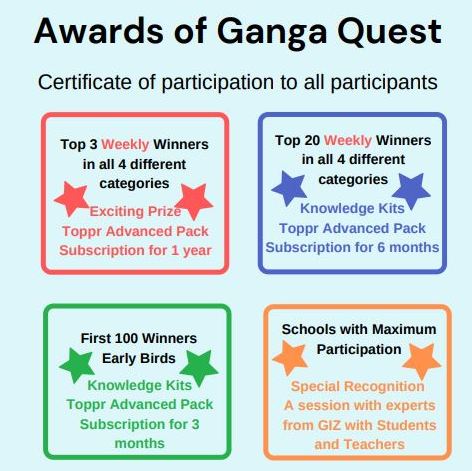 How to participate in Ganga Quest 2021 – As an Individual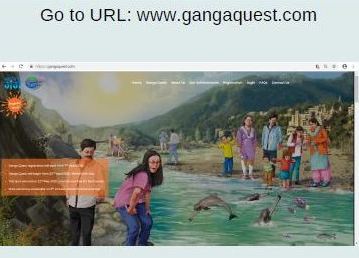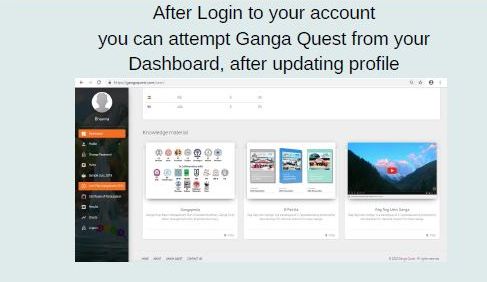 Any Query or Information Call or Email
Email: [email protected]; Contact Us: +91-82850843882, 8700850749
Official Website