CCC (Course on Computer Concept) Exam is important for All Government Exam appearing or appeared students so that we are giving complete information regarding the CCC. How to Apply CCC Online form and What are the Syllabus and when you can apply and other Important Facts and figures.
Guidelines and Instruction for the CCC Online Form
The following guidelines are required to be followed by the applicants applying as a Direct Candidates or from Approved Institutes holding valid E-provisional number for submission of Examination Application Form for any of the Examination of DLC i.e. BCC/CCC/CCC+/ECC. The OEAF is required to be submitted by the candidate who is applying for the examination and not by anyone else on his/her behalf.
Schedule For the CCC Online Exam Form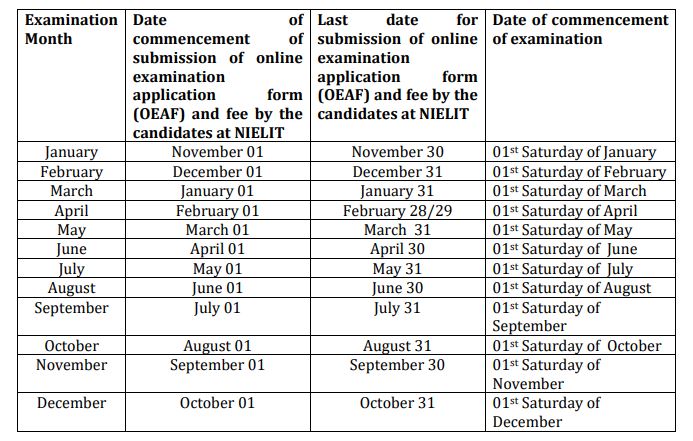 Eligibility Criteria
Course on Computer Concepts(CCC) – 80 Hours
irrespective of any educational qualification
Candidates sponsored by NIELIT approved Institutes permitted to conduct CCC Course – irrespective of any educational qualifications.
Candidates sponsored by Government recognized Schools/Colleges having obtained an Unique Identity number from NIELIT for conducting CCC.
Direct Applicants (without essentially undergoing the Accredited Course or without being sponsored by a Govt. recognized School/College)
Fees & Course

General Instruction and Information about CCC Online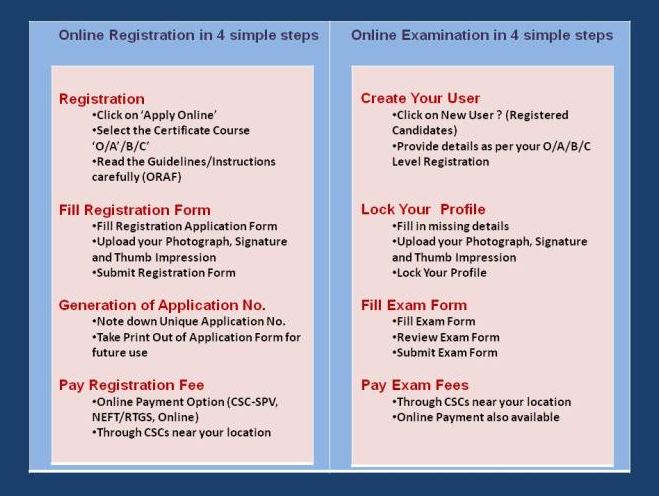 Syllabus of CCC Online Exam
How to Apply for the CCC Online form 2021-22